Here come our next guests,
they are Rufus and Sara as Red devils all set to join the Party!



Sara Says: "Don't You just Love what they have done with their House!"
Rufus agrees and says: "They musta spent a lot of money decorating!"


Next here come Lady, Buster, Baby Simba in
their Halloween Outfits all dressed up for the Party too!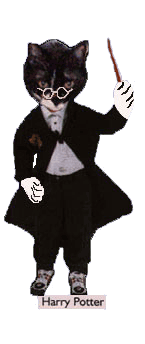 Buster says: "I hope we are going to eat soon, I'm starving!"
Simba says: "Me too, bring on the food!"
Lady says: "The chef should be done cooking her brew very soon!"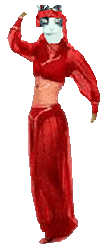 Our next guests to arrive are Lucy and Ripple
Lucy says: "I hope their cooking is better than what their house looks like!"
Ripple replies: "Yeah, kinda makes you worry about eating anything here!!"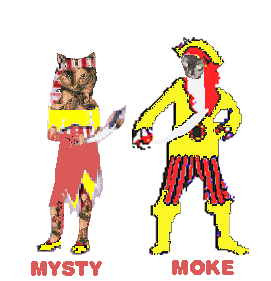 Here come Mysty and Moke, accompanied by Sassy as an elf.
Mysty says to Moke and Sassy: "I am hungry too, hope the food is good!"
Moke replies: "Right now I am so hungry I could eat a bear!"
Sassy says: "Yeah, me too. Bring on the Grub!!!



Next are: Yin and Ozzy very smartly dressed in their lovely Japanese Kimonos


Yin and Ozzy both say: "What a lovely party! Where's the Food!"



The Witch says: "Here are your snacks, my little kitties"




Here is some Catnip, Cat Chow, canned Cat food, & Candy, ...Enjoy!

And Toy Catnip Mice and some Candy Corn for those really hungy kitties!!!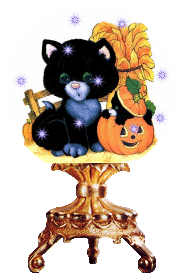 Have a very Spooky Halloween All You Kitties!!!!