In Memory of Simba
and his May 31st Birthday
1998 - 2012



Don't Grieve For Me

Don't grieve for me, for now I'm free
I'm following the path God laid for me.
I took His hand when I heard him call;
I turned my back and left it all.
I could not stay another day,
To laugh, to love, to work or play.
Tasks left undone must stay that way;
I found that place at the close of day.
If my parting has left a void,
Then fill it with remembered joy.
A friendship shared a laugh, a kiss;
Ah yes, these things, I too will miss.
Be not burdened with times of sorrow
I wish you the sunshine of tomorrow.
My life's been full, I savored much;
Good friends, good times, a loved ones touch.
Perhaps my time seems all to brief;
Don't lengthen it now with undue grief.
Lift up your heart and share with me,
God wanted me now, He set me free.

© Linda Jo Jackson



---
---
August



It's hard to believe my Simba has been gone since last December, 2012. He was my favorite guy from the beginning. Simba was a real outdoor cat and spent every minute he could outdoors. Now every summer morning when I go out into the Garden this year, my memories go back to all the hours Simba was with us to enjoy the outdoors. In memory of his birthday, even though Simba has passed on to the Rainbow Bridge, I want to show you all the happy days we spent together in the garden.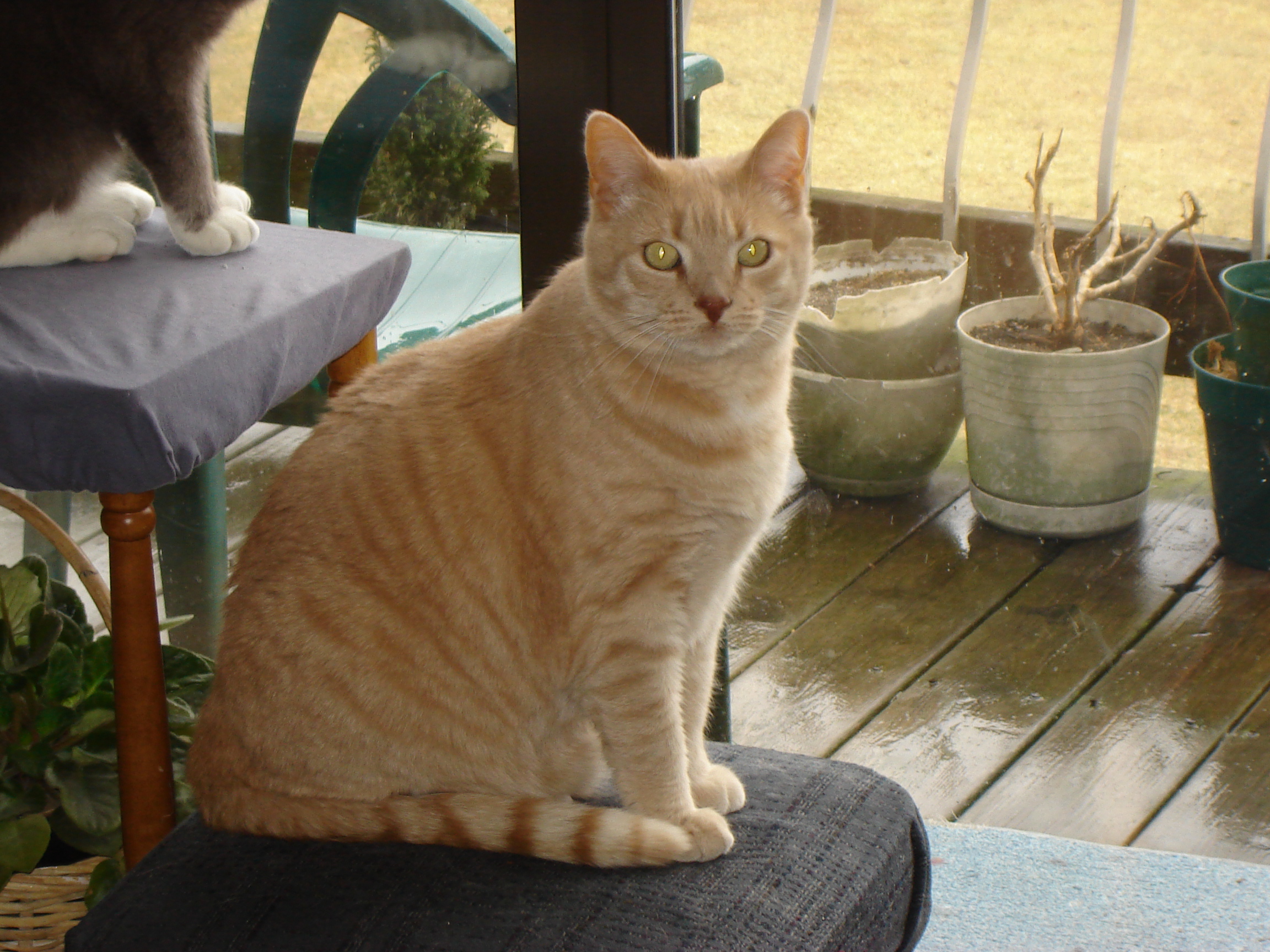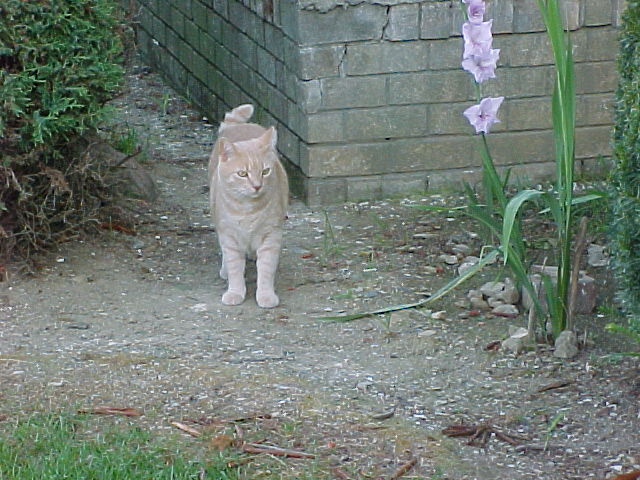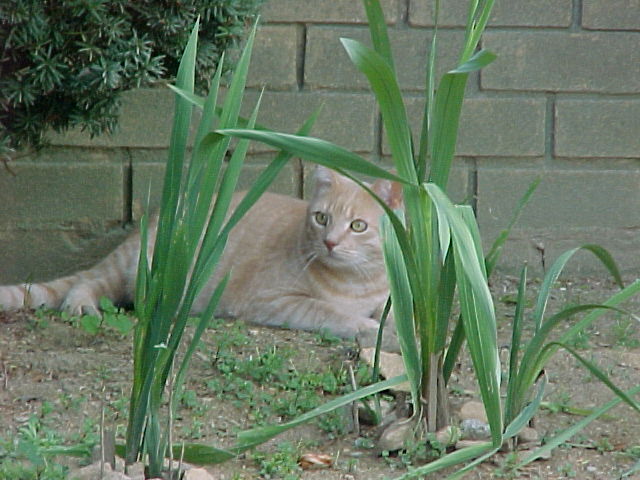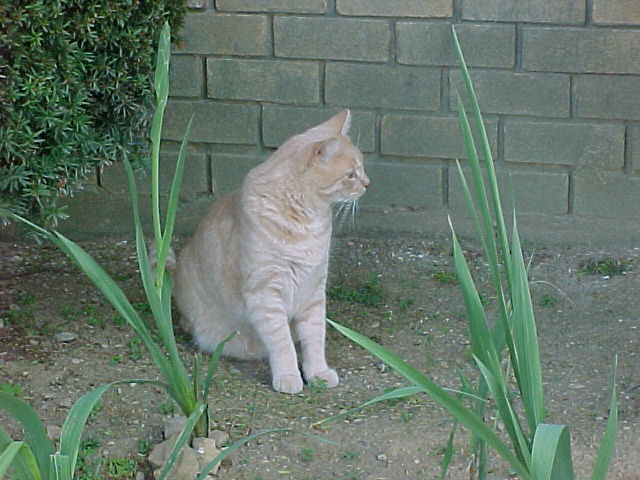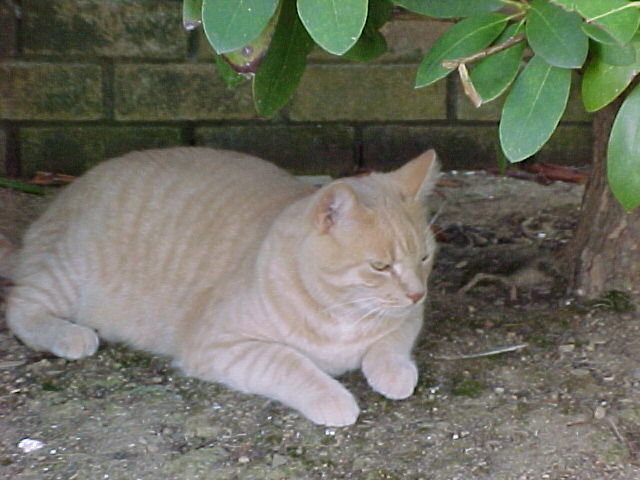 Sammy and I still miss Simba but think of him everyday and remember all the loving things about him. I am happy he is in a better place and no longer sick. We wish Simba a very happy Birthday and hope he is getting lots of good things to eat and have a lot of fun with his other heavenly kitty friends on this his birthday, and gets to spend a lot of time outdoors playing. We love you, Simba and one day we will all be together to celebrate your birthday as a family again.

SITEMAP

Webset thanks to "Naturally Beautiful"